Autobahn Collision is Subaru Superstore's All-New Subaru Certified Collision Center & Cosmetic Repair Facility

30,000 sq. ft., State-of-the-art Facility Utilizing the Latest in Repair Processes, Equipment, and
Waterborne Paint Technology. Our I-CAR and ASE certified technicians were hand-picked for their exceptional quality and attention to detail.
Our front office staff specializes in working directly with all major insurance companies to get your vehicle repaired to pre-accident condition.

Authorized direct repair facility for simple, straightforward insurance claim handling.
Just North of the SanTan 202 Freeway on Willis Road, in the Chandler 202 Auto Park, located next to RideNow.

Autobahn Collision's Nine Step Collision Repair Process
At Autobahn Collision, we realize having a damaged vehicle can be a stressful ordeal. Our 30,000 square-foot collision center is available with I-CAR and ASE certified technicians to handle all of your collision repair needs quickly and easily. We have the latest diagnostics equipment available to help access and properly repair your car with relatively little downtime. Our Chandler, AZ center is available with skilled associates to assist customers from Mesa to Scottsdale with world-class service and support. Our goal is to make sure your next experience with us is a breeze. Whether you're looking to have collision work done or to have your vintage vehicle restored to its former glory, make the short trip over to Autobahn Collision and let us take the hassle out of the collision repair process.
We strive to make collision repair as effortless and straightforward as possible for all of our Phoenix area customers. Our state-of-the-art dealership handles everything from structural repairs to body damage reconstruction to ensure your vehicle is pristine condition and ready for the road. We have computerized laser guided welding equipment, frame-straightening machines, and specialized aluminum repair stations to help bring the very best out of your vehicle. From the time your car arrives until it goes through its final inspection, we ensure you are getting the utmost quality and reliability you deserve. Rest assured that we only use factory OEM parts and accessories for repairs to get your vehicle back in excellent condition. When you drop your vehicle off at our conveniently located collision center, your car goes through a nine-stage process to make sure your vehicle is restored correctly and promptly. Our technicians specialize in Porsche, Volvo, and Subaru models, but we are also trained to repair all other makes and models as well. Whether you've been in auto accident or simply wanting a new paint job, be sure to stop by our factory certified collision repair center.
Visit Autobahn Collision
Our experts guarantee our work, and we offer a lifetime warranties on our repairs covering any potential quality defects for the life of your vehicle. We will also work with your insurance company to make sure your collision repair process is as smooth as possible. Your satisfaction is essential to our success, and we will work to assist you as efficiently as possible. For more information on our available services and repairs, be sure to contact Autobahn Collision and see why so many of your friends and neighbors trust us with their collision repair needs.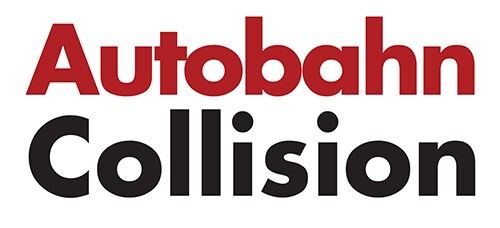 2555 East Willis Road
Chandler, AZ 85286

(480) 786-1000

The Autobahn Collision Nine-Step Collision Repair Process:
Free Repair Estimate - Before we begin work repairing your vehicle, our technicians offer customers a detailed repair estimate of the services needed. We also work with insurance companies to streamline the process for quick and straightforward insurance approvals.
Insurance Approval - Our technicians have a great reputation with many top insurance companies and will work on your behalf to make sure all requirements are met, and services are performed within insurance guidelines.
Disassembly and Parts Order - Next, we begin taking your vehicle apart and place orders for the necessary parts to start the repair process.
Structural Repair - This is perhaps the most crucial step. Our technicians will repair all structure damages to your vehicle to ensure you are getting the quality and safety you deserve. Before proceeding to the next step, we will make sure that all structural repairs needs are met.
Body Repair - Autobahn Collision is known for attention to detail, and this shows in our body repair work. Our staff handles all cosmetic issues during this step to restore your vehicle back to its pre-collision state.
Paint - Our professionals have years of experience painting cars and making them look showroom-ready in no time.
Vehicle Reassembly - Your vehicle is carefully reconstructed to make sure everything is excellent condition and performing up to Autobahn Collision Center's Standards of Excellence.
Detailing - We take the time to thoroughly detail all the vehicles we repair. Our staff doesn't mind going the extra mile to ensure our customers are satisfied throughout the collision repair process.
Final Inspection and Vehicle Delivery - Lastly, our certified technicians give each repaired vehicle a multi-point inspection to make sure your vehicle is in pristine condition before we deliver to you.