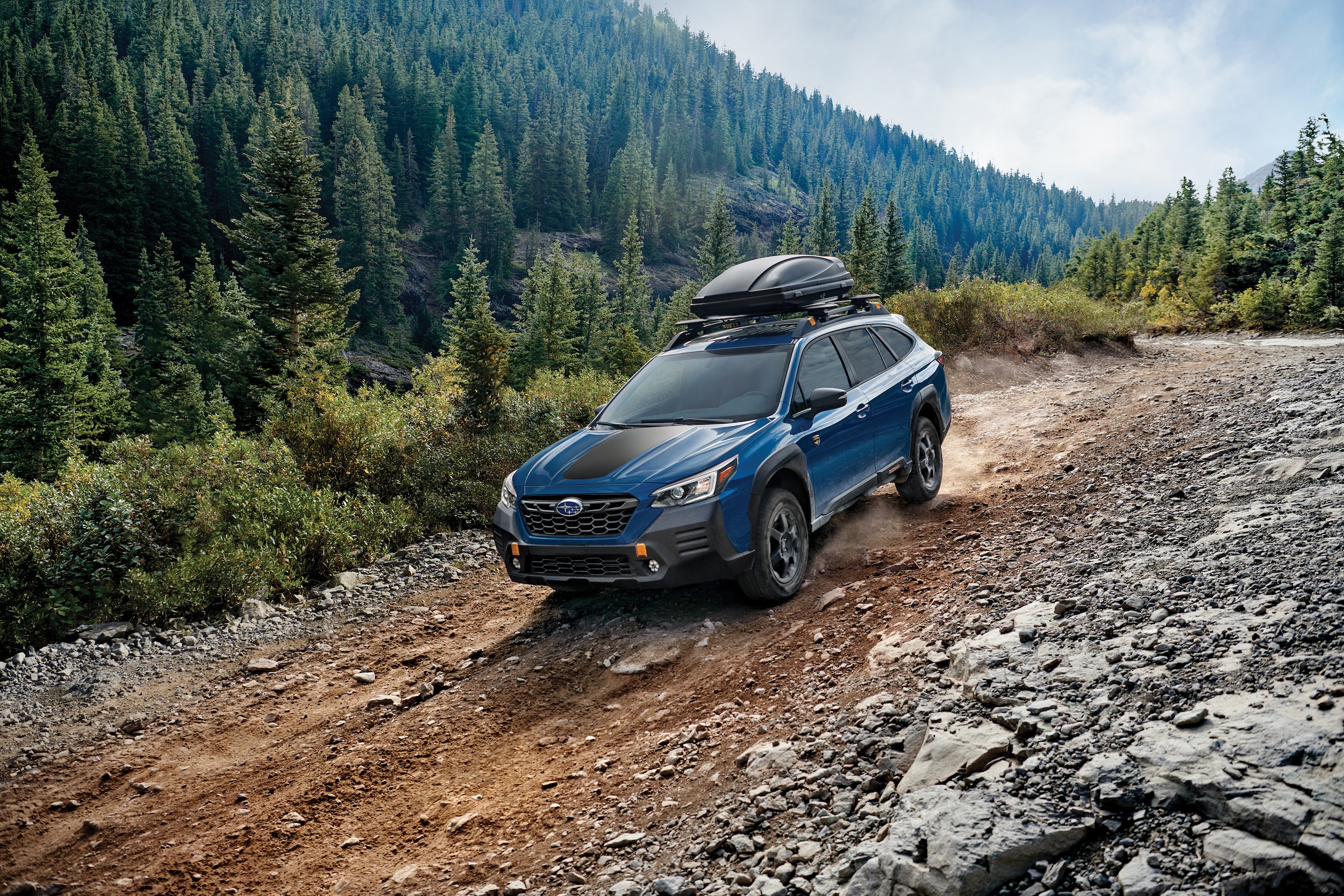 With an increased emphasis on outdoor exploration and adventures, the all-new Subaru Outback Wilderness is sure to appeal to the off-road enthusiast in Chandler, AZ. From improved ground clearance to outdoor-geared standard equipment, the Outback Wilderness is the most adventurous SUV in our new inventory. We invite you to stop by Subaru Superstore of Chandler today for an exclusive test drive! Our team is here to help you familiarize yourself with the Outback Wilderness' key features, so read on for a closer look at what to expect!
Key Features
The 2022 Subaru Outback Wilderness focuses its standard equipment on outdoor proficiency and off-road capability. 17" wheels and all-terrain tires are standard, along with a fixed roof rack with an impressive capacity of 700 lbs. Six-LED fog lights are unique to the Wilderness trim, along with Anodized Copper interior decals. A standard 11.6" touchscreen infotainment system houses all navigation and media controls, while an available moonroof allows for seamless outdoor immersion. Under the hood, a standard 2.4-liter turbocharged engine produces up to 260 horsepower and 277 lb-ft, giving you dynamic performance from Mesa to Scottsdale.
Start Shopping with Subaru Superstore of Chandler Today!
Our dealership is just a short drive from downtown Phoenix, so stop by today for an exclusive look at the all-new 2022 Outback Wilderness! If you have any questions, concerns, or feedback for our sales team, do not hesitate to give us a call.