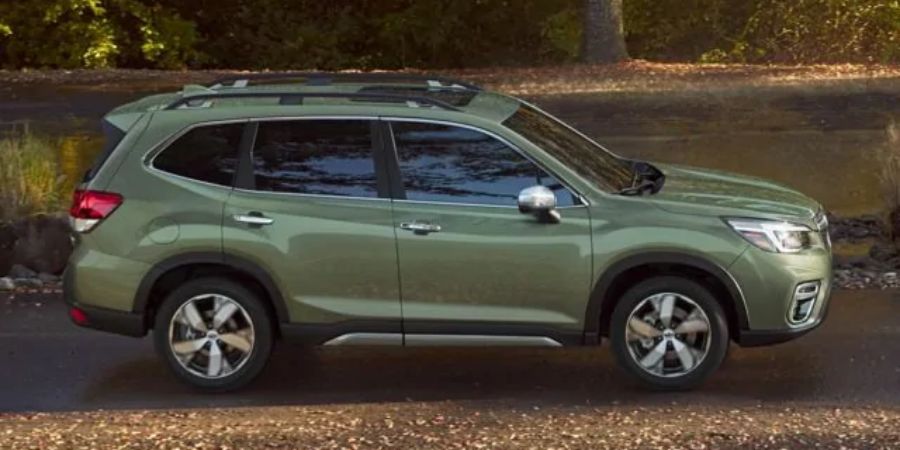 Rugged Confidence Meets Efficient Versatility: the Subaru Forester
Whether you are in the market for a vehicle that will complement the whole family, or you just want a rugged vehicle that is capable of handling off-road adventure, the Subaru Forester is a great option to consider. With its capabilities on the road, its versatile abilities, and its impressive technology this vehicle is a great investment option for a wide variety of drivers.
Furthermore, with its durable design and standard safety features, you can be confident that you will arrive at your destination with ease.
Venture Anywhere With Ease
Thanks to its expansive interior space, you can easily travel with family or friends (or both) wherever you go. Feel like venturing down an off-road path? Or maybe you want to chase the horizon on the highway? Perhaps you just want to go for a joy ride down some back roads. No matter what kind of adventure you want to embark on, the Subaru Forester will give you the tools and the abilities necessary to ensure your drive is comfortable and enjoyable.
Furthermore, the Subaru Forester has an extensive history of delivering renowned dependability on the road. That is part of the reason why so many drivers have placed their trust in this model, and invested in it.
Have Any Questions?
Whether you are looking for a dependable vehicle to run daily errands with, or you want a driving option capable of handling difficult terrains, the Subaru Forester is a great option to consider. If you want to learn more about it, or if you have any questions about it, we invite you to visit us at Subaru Superstore of Chandler, serving drivers in Phoenix, AZ. Our team would be proud to help you schedule a test drive with your favorite model on our lot.
We also have a plethora of Subaru specials and new featured vehicles, both of which offer you exciting investment opportunities.