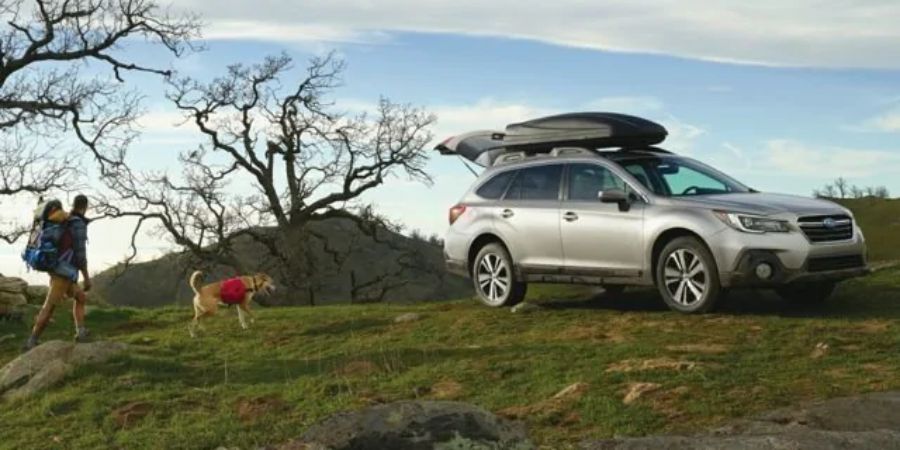 Go Anywhere When You Drive the Subaru Outback
For many drivers, having a vehicle that is capable of adventuring, and delivering a memorable experience both on and off road, is important. Here at Subaru Superstore of Chandler, our goal is to help all drivers find a vehicle that is beneficial to their needs on the road -- that is why our team works hard to ensure that the vehicle you are investing in is one that will provide you with the dependable and enjoyable experience you are looking for.
For instance, if you are looking for a vehicle that can take you off-road, and explore a variety of different terrains with ease, then you may be interested in learning more about the Subaru Outback.
Rugged, Efficient, Compact
When you get behind the wheel of the Subaru Outback, you will be able to see just how impressive it is on the road. With its deft efficiency and its spacious interior, you and your passengers can travel comfortably while you drive to your destination.
Furthermore, the Subaru Outback is more than capable of handling off-road paths with ease; it has a particular brand of rugged ingenuity that helps it easily conquer virtually any terrain with ease. Plus, there is a decent amount of power under the hood, so you can trust that it will be able to propel you to your destination with ease.
Last, but certainly not least, the Subaru Outback is renowned for its safety features and its durable design. Both of these elements can help keep you secure when you are behind the wheel.
Ready for a Test Drive?
If you would like to learn more about our selection of vehicles, including the Subaru Outback, we invite you to visit us at Subaru Superstore of Chandler, serving drivers in Phoenix, AZ. Our team would be proud to help you schedule a test drive with your favorite model on our lot.
Feel free to also check out our selection of new featured vehicles if you would like to learn more about potential savings opportunities. We also have a plethora of Subaru specials you can check out.